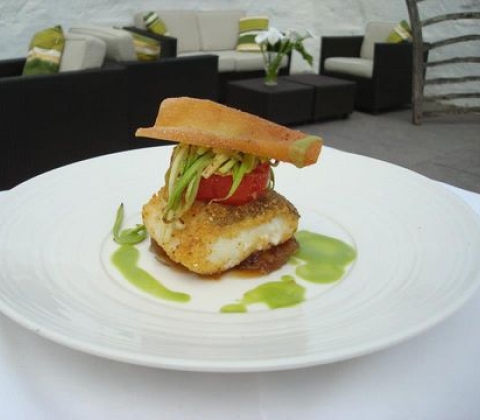 Pan Y Vino Restaurant
Pan y Vino is a restaurant that combines personality, professionalism and perfect produce within a fusion of french and spanish cuisine. All served in delightful surroundings from Patrick ( Chef ) , Noelia ( front of house ) and their enthusiastic team making you feel your just part of a relaxed dinner party with friends.
Dine outside or within the cosy comfort of the 200 year old Farmhouses' inside spaces. In summer there is a chill-out outside lounge for drinks, a large terrace and a Pergola for more intimate dining.
All Photos copyright Pan Y Vino
As it should be Excellent food, Excellent value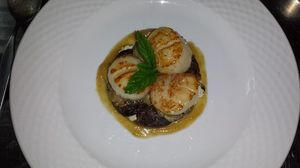 Pan Y Vino makes good eating very affordable by offering a top quality fixed price menu that changes regularly to reflect the best produce currently around. A small but full of favourites a la carte that you can also combine. Chef Patricks' origins and life inspire a french regional tasting menu. This year he presents Corsica, another sub fusion with Italian influences that the island brings along with its cuisine. The kitchen gardens nestle close to the farmhouse,so freshness is guaranteed.
Pan Y Vino is located along a country lane in Torret ( close to Sant Lluis ) a picture postcard village, a place to wander to build up the appetite or stroll after a great meal. An easy taxi ride within the south east area. There is a small car park adjacent.
www.panyvinomenorca.com
Camí de la Coixa, 3 - Torret - Sant Lluis - Menorca
Tel. reservations (0034) 971 15 02 01
reservas@panyvinomenorca.com