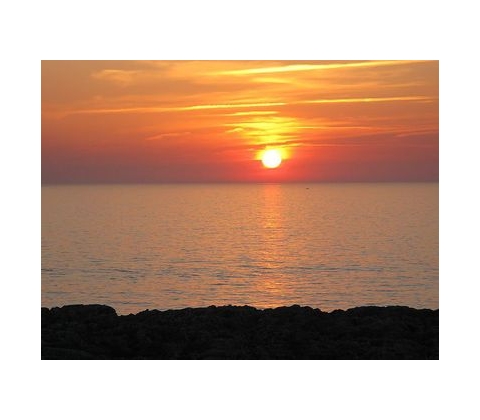 Sunset Ideas
Sunsets
Who does not love a summer sunset? Here are a few proven sundown locations and other ideas for watching a great sunset on Menorca.
Sunrises for early risers
So let's do the full cycle Sunrise? Sol del Este/Es Castell is the first place the sun rises in Spain. My favourite sun up, 6am type of place, is Cafe Oh La la in Mahon (Yacht club/Casino area) facing directly east. Here the sun will peek up over the top of the Isle del Rey Island across the big harbour and the super Croissants or Hot Chocolate and Churros outside are literally 'Dope' :-)
There is nothing better on a summer morning than to stroll down to Harbour Cafes at Es Castell or Fornells for a wake up Cortado looking out onto the sparkling Mediterranean - chilled out look and Sunglasses Mandatory!
Ideas for the Perfect Puesta del Sol
Check out the current sundown ( Puesta del Sol ) times in the locals papers that are always lying around in bars.
Out on a boat means nothing is obscurring the view, party time or serenity?
It's difficult beat ( due to the length 3km ) a sunset stroll along Son Bou beach plus on the return there is a couple of beach bars and of course the resort restaurants to round off the evening with.
Sun sets in the west so big wide sunsets can be enjoyed all along the west coast. Check out the Italian/Irish bar at Cala Blanca precinct sat front line to the setting sun with Majorca stage left.
Speaking of Majorca the north mountains are very close, especially earlier on in the year when the air is less hazed with summer heat shimmer. So best backdrop sunsets over Menorca are late April, May.
Chill out locations
Coves Xoroi in Cala en Porter is a magical sun setting location ( entrance includes a drink ) but there are few places like this with ambient sundowners music piped to the outdoor platforms seating - Book a VIP spot for a special treat?

Sundown beach life ...as the beaches are emptying go! Take a Picnic , blanket and towels and swim to the sunsetting horizon.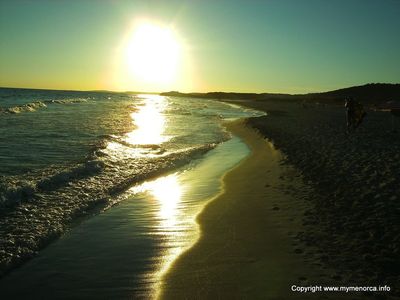 Son Bou Beach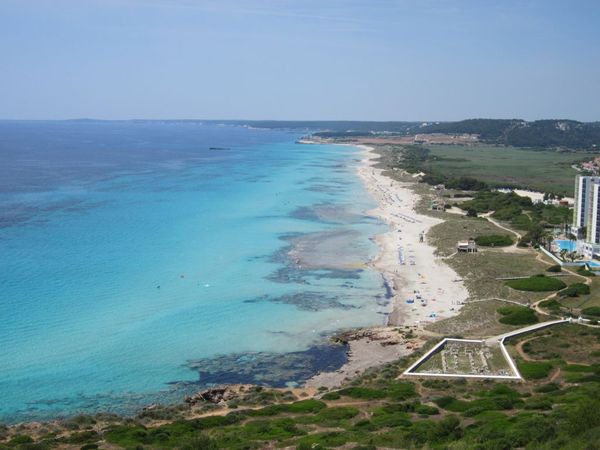 Long walks into the sunset at Son Bou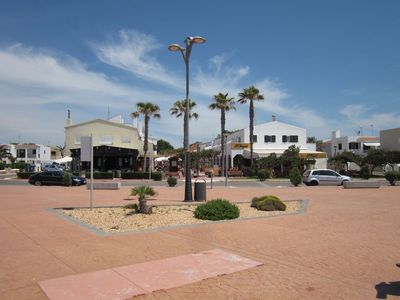 Sundown Spots - Cala Blanca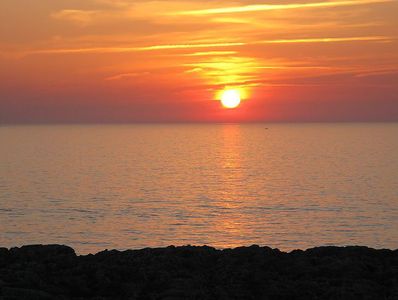 Sunsset over Majorca's shoulder