Safe beaches closer to home
Few holiday destinations have managed to retain their original charm, attraction and culture under the pressure of tourism. Menorca is one of the few exceptions and is typically less than a 2.5 hour flight away from Airports in Europe. By way the correct name is Minorca (in english) "small island" which lies next to the "big island" Majorca as they were named in Roman times. In spanish it is Menorca.
The island of Menorca has more beaches than neighbours Mallorca and Ibiza added together,that's fact. There is even a place (in the east of Menorca) called Shangri-La! This second fact seems quite apt, Menorca being many visitor's favourite of the Balearics. The first fact is just one of the many reasons why.

As well as being considered a unique beach paradise, Menorca is considerably quieter than Mallorca or Ibiza, and so perhaps more suited to those with young families and couples wanting to combine beautiful beaches, scenery with select nighlife . Even those few purpose built holiday resorts are peaceful, as there is no over emphasis on loud nightlife here. Menorca is rather more tuned into relaxation and rest than dancing into the early hours, but there are still naturally plenty of places where you can let your hair down if you wish to. A key reason for this is that Menorca has remained largely development-free, retaining all of the natural beauty that makes the island such a favourite. It is a green and pleasant land with lush open fields, pine forests and an untamed northern coastline dotted with pretty fishing villages.
Too often you will find that holiday destinations force you to make compromises. If you wanted safe beaches complete with all facilities then you would have to forget dreaming about lying practically alone on hidden virgin beaches.

Sandy Beaches - safe for children, with full facilities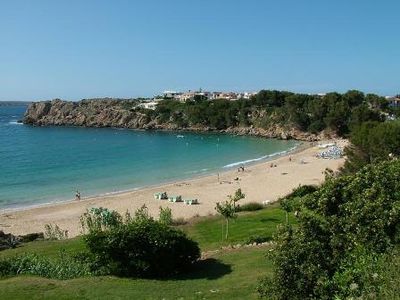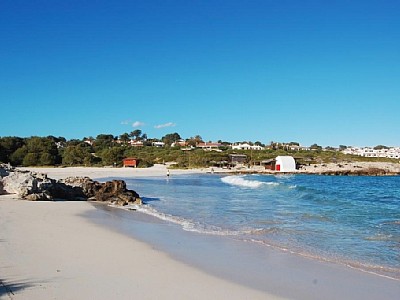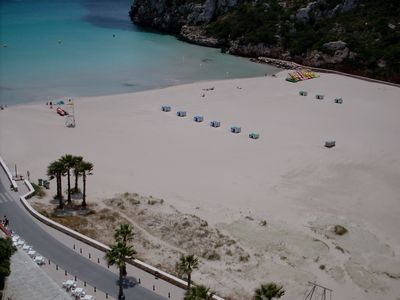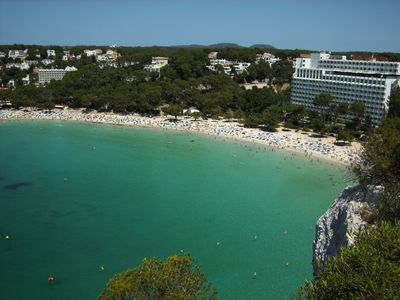 Virgin Beaches - a touch of paradise close to home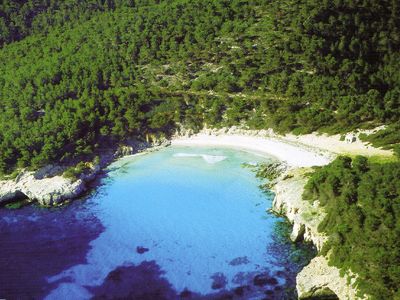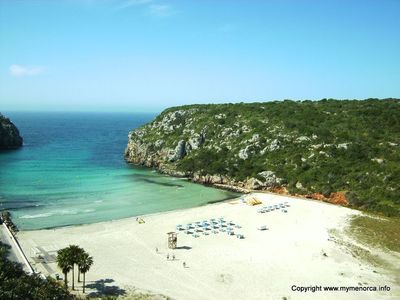 If you wanted to enjoy sun filled mediteranean lifestyle, browsing and shopping, or dancing the night away then you would have to forget about walking or cycling in beautiful, ever changing landscapes, alive with wildlife and history.

Menorca - Sunfilled Goodlife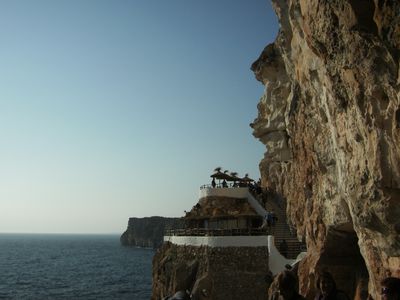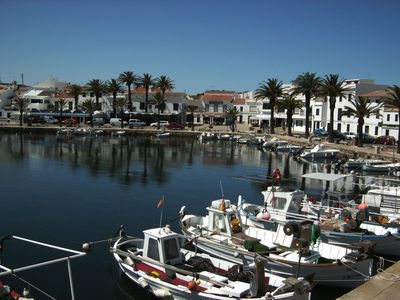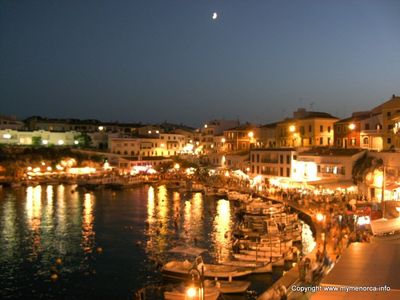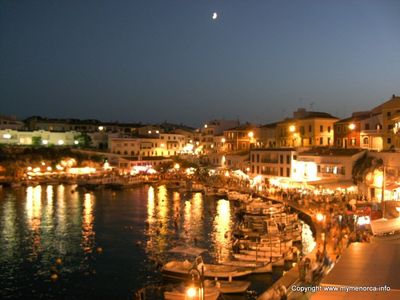 Menorcan - Tradition, Nature and History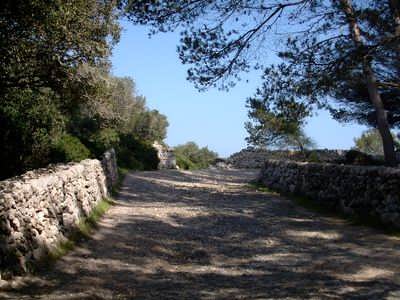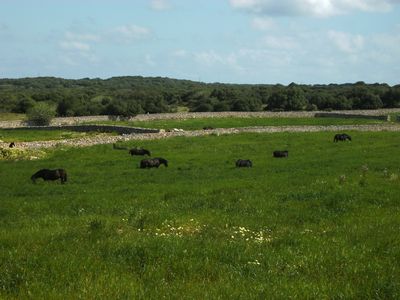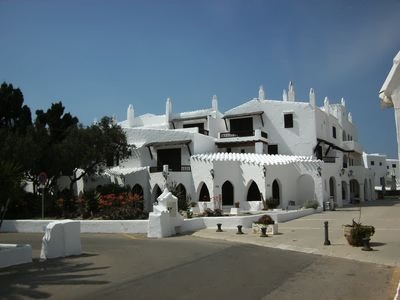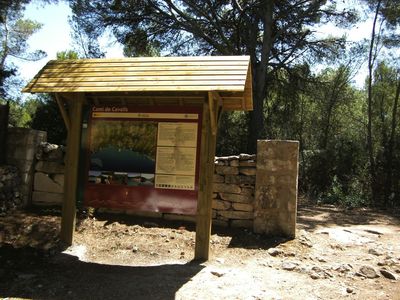 So often if you wanted one thing, then you would have to compromise on 2 other things.

Menorca is surprisingly different and allows you to have the holiday you want. Staying in one of our private Holiday Homes gives you the freedom to see and do everything you want to do, when and how you want to do it.

The magic of Menorca is that it is so near, and has so many surprising faces that we are sure there will be a place somewhere that is right for you. Welcome to our Menorca

Your Menorca - with insider tips
Everyones tastes are different and Menorca offers a wonderful and surprising buffet of beaches, shopping, nightlife, cuisine, activities and landscapes. The great thing with Menorca is you can pick and choose, nothing is very far away. In fact Menorca is the resort

And because nobody knows Menorca like the Owners we can help you plan your ideal hoiliday.
Map of Menorca ( Minorca )
If you don't know the island we know you will be suprised and very delighted. A beach paradise second to none so close to home (less than 2 hours) . Minorca is ideal for families, romantic and scenery seeking couples who want the perfect beach holiday and MORE, much MORE.
Insightfull guides to some popular resorts :
Travel guides to Mahon and Ciutadella the two main cities on the Island :